Louis Cardin Kings Of Fortune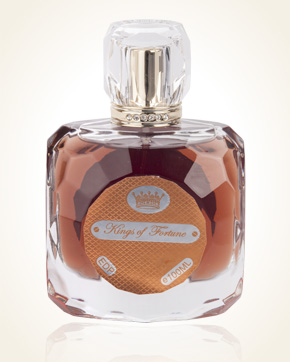 Louis Cardin Kings Of Fortune
Eau de Parfum 100 ml
Out Of Stock
Eau de Parfum Sample 1 ml
Out Of Stock
Description
Intense and strong oriental fragrance, by Louis Cardin, designed for both men and women.
Sandalwood and incense, with its woody sweet trace, opens a beautifully full composition, permeated with an irritatingly charming queen of flowers, her majesty - roses, velvety caress of ambergris and lightly added oud oil. Oriental spice drowned in dense, dark honey, in conjunction with the bitterly leathery labdán gives an idea of the indomitable temptation of the perfume. The mystical scent of precious resins and the mesmerizing unique lily of the valley come. In the end, we will be enchanted by rare trees connected with roses.

Customer Reviews (2)
Kings of Fortune is absolutely amazing smell. Laska on the first scent. (4/26/2016 - Sofia M.)

... I was very excited by the Kings Of Fortune fragrance sample I am surprised by the beautiful scent of sandalwood and the bitter end, later I smelled vanilla, which I don't have to, but didn't mind. How do they just create such a combination, beginning different, end different ... (15/10/2014 - Hana V.)

Have you tried one of our perfumes?
Let us know
how you like it!
You might also like