Khalis Sultan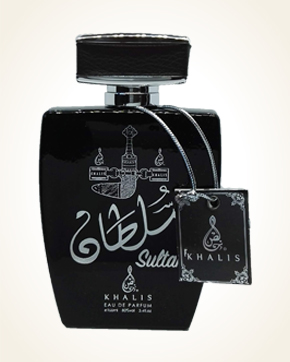 Khalis Sultan
Eau de Parfum 100 ml
Out Of Stock
Eau de Parfum Sample 1 ml
Out Of Stock
Description
Sultan begins with heady balsamic depths, into which herbal woody patchouli sink with chords of sweetish, mystic-embedded, oud oil and the bitter scent of citrus bergamot.
The special combination of dry tobacco leaves and heat-radiating animal skin perfume turns into a typically oriental, men's fragrance.
With a piquant remark, black pepper appears, opening the way for the pink caress of the soft flowers, her highness - the rose.
The finish of the perfume will resound with the honey touch of the velvet bed of noble ambergris with the help of several echoes of damp moss.

You might also like