Khalis Sahar Al Layali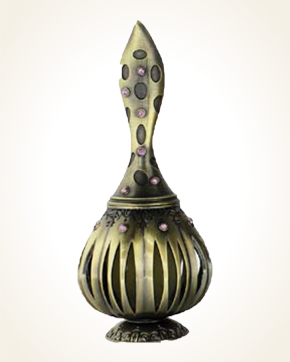 Khalis Sahar Al Layali
Concentrated Perfume Oil 20 ml
Out Of Stock
Concentrated Perfume Oil Sample 0.5 ml
Out Of Stock
Description
The enchantment of tenderness and softness of Sahar Al Layali begins with a flower concert of white flowers. The intoxicating desire for the sweet lure of gardenias is, in harmony with chords, juicy intoxicating, a tropical hint of fruity undertones, tuberosis.
The exotic scented cocktail offers delicious mango, whipped gourmet mousse, creamy maracuja and refreshing oranges. This nectar sways lazily in waves of tender vanilla pods, which are complemented by several coconut shavings.
The fruity, sensual game of ripe fruits intertwines its shades with elegance and passion, hiding in the unique tones of musk.

You might also like