Khalis Jawad Al Layl White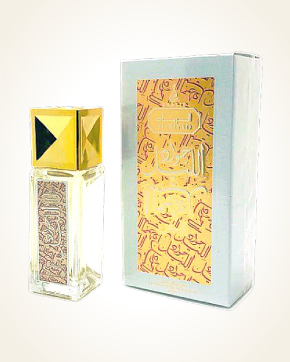 Khalis Jawad Al Layl White
Concentrated Perfume Oil 20 ml
In Stock
Concentrated Perfume Oil Sample 0.5 ml
In Stock
Description
The bittersweet, lazy caramel lures into its dense citrus gillnets and exotic-scented fruits, whose juiciness encourages further exploration. Tangerine with orange, sour lychee and pomegranate with pineapple, in a delicious connection with the musky tones of musk, are lightly complemented - for a moment of spicy, oriental spices.
White, intoxicating flowers enter the scene, dominated by opulent magnolias with tuberosis and shackling gardenias. The flowers alternate with white oud oil together with honey-like ambergris, deepening the fragrance and reducing floral embraces.
The sweet juiciness of the aroma continues with another of the gourmet chords offered by the delicious vanilla, which finishes the aroma with a recurring cocktail of exotic fruit.

Customer Reviews (1)
Hello, I ordered three news from Khalis with a ball and I like it most because of the intensity of the scent, which really goes into a lot of space, so it is felt around the Khalis Jawad Al Layl White. I smell from before in EdP, from which I was excited in the summer, but compared to oil - ou ou - it is a cut, beautiful strong. Pineapple is juicy, I would drank it completely :-D Flower tones are also nice, but I like the fruit that is completely unreal with caramel. :-) Thank you (March 10, 2020 - Jarka P.)

Have you tried one of our perfumes?
Let us know
how you like it!
You might also like