Khalis Hekayt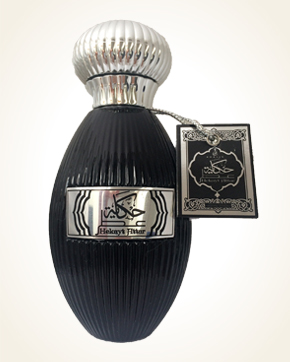 Khalis Hekayt
Eau de Parfum 100 ml
Out Of Stock
Eau de Parfum Sample 1 ml
In Stock
Description
Let yourself be enchanted by the mysterious arrangement of oriental tones that blend over each other and caress their composition with a warm mixture of rare oud essential oils.
Oud blends lightly with the mysticism of incense and the honeyiness of the velvety ambergris, whose arms lure the Queen of Flowers - her Majesty the rose of Taif - into a deliciously sounding common aria.
There is a loud tone of sensual musk shades, which play their captivating sophistication and lightly relieve the depths of the trees.

Customer Reviews (1)
Hello. I'm posting a review of Khalis Hekayt fragrance I do not understand why nobody has written anything yet. This fragrance is quite exceptional, this is a fragrance with an atmosphere. I used to read one perfume discussion called "What smell to wear for a funeral". I laughed :-D. But when I got a sample of this fragrance under my nose, I immediately remembered the discussion and thought that this was the fragrance I would bring out. Elegant. Decent. Festive. Sadly dark. Mysteriously pensive. Impenetrable foggy. Unearthly. Soothing. Unforgettable. You can feel the atmosphere of an old church in it - incense, old wood, rose ... I never had it at a funeral myself :-) but when the solitary introverted mood prevails in me, it often keeps me company. I think it may be unisex. Thank you for your fragrant shop. (7/21/2019 - Helena W.)

Have you tried one of our perfumes?
Let us know
how you like it!
You might also like