Khadlaj Saahir Gold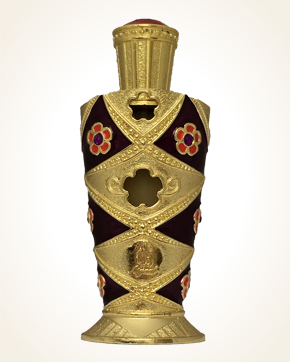 Khadlaj Saahir Gold
Concentrated Perfume Oil 18 ml
Out Of Stock
Concentrated Perfume Oil Sample 0.5 ml
Out Of Stock
Description
Melons of all scents and colors put together in a gourmet concert tempt you to the undertones of pineapple, papaya, sweetness, juiciness or mild bitterness and all this into a magnificent, delicious cocktail.
The peculiar connection of the delicate icy, proudly bearing lily of the valley with the red ripe, heady scented raspberry is a symptom of the untamed perfume.
Succumb to the unique scent that attracts its opposites.

Customer Reviews (2)
Khadlaj Saahir Gold - all kinds of melons with the addition of iced lilies of the valley, ripe and sweet-smelling raspberries, is a perfume with a beautiful bottle and content with a supernaturally beautiful fragrance, Mrs. Lenko, a great compliment for such a wonderful fragrance Miloslava P.)

KHADLAJ SAAHIR GOLD-perfume, which after the first smell of smell of watermelon, then add a pineapple with a drop of floral essence.After closing your eyes suddenly transfer to an exotic island full of fruit while singing exotic parrots .... (10.2.2018 - Veronika H .)

Have you tried one of our perfumes?
Let us know
how you like it!
You might also like