Khadlaj Musk Hareer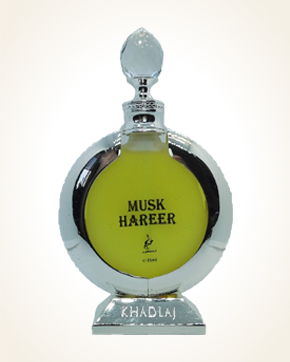 Khadlaj Musk Hareer
Concentrated Perfume Oil 35 ml
In Stock
Concentrated Perfume Oil Sample 0.5 ml
In Stock
Description
Citrus with oriental spices open green fresh aroma. The sweetness of tangerines blends with the sour aroma of lemons, limes and a slightly bitter bergamot key with herbal spicy coriander and aromatic sweet cardamom.
Excessive lush foliage compensates for the softness of woods, twisting their tones into warming from cedar and sandalwood chords.
Jasmine emerges from the floral touches with a fresh gust of musk, a lightly geranium with a velvety dry scent of fresh moss somewhere in the background.

You might also like