Khadlaj Muheeb Gold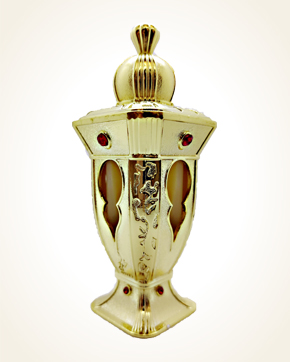 Khadlaj Muheeb Gold
Concentrated Perfume Oil 20 ml
In Stock
Concentrated Perfume Oil Sample 0.5 ml
In Stock
Description
Spicy earthy tones, the herbal wood patchouli play the first keys together with her Majesty, the Queen of Flowers - a majestic rose, leaving her fragrant chord throughout the perfume composition.
The rose intertwines with the fruity seduction of sweetly juicy oranges, which are dusted with dry-sounding saffron, whose undertones further emphasize the warmth of the warm skin.
Chypre dreamy opens the gate to the green grasses and the deep keys of wet mosses with which they play softly rounded chords of oud oil.
Oud's aria will resonate with honeycombs, in which the glitters of velvety ambergris slowly swing.

You might also like