Khadlaj Hamayem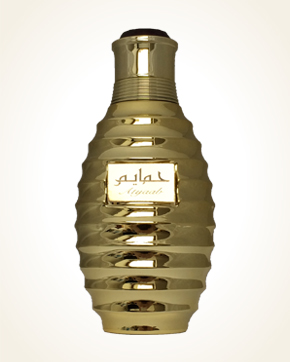 Khadlaj Hamayem
Eau de Parfum 100 ml
Out Of Stock
Eau de Parfum Sample 1 ml
Out Of Stock
Description
A cocktail cup full of fruit delicacies attracts to its fragrant temptations. Let's succumb to the temptations of juicy citrus, which show a gourmet orange-grapefruit wave in which watermelon and peach cubes are added to taste, complemented by the citrus-fresh aroma with spicy-balsamic undertones of Elemi.
Stopping with trees leads us to the magic of soft sandalwood with creamy-sounding cedar, to which will be gradually added the delicate lily of the valley, the white flowers of jasmine and the royal caress of the rose.
In the end comes sweetly spiced chords, twisting their tones into the delicious arias of vanilla and velvety echoes of honey amber, the depth of which is lifted by the earthy soap patchouli.

You might also like