Khadlaj Hadi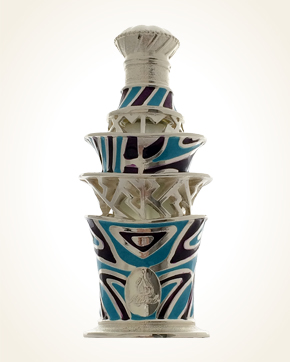 Khadlaj Hadi
Concentrated Perfume Oil 18 ml
In Stock
Concentrated Perfume Oil Sample 0.5 ml
In Stock
Description
Perfume consists of reflections of a retreating night, when just before the sun rises and begins to warm, it shows that the mysterious word of night flutter does not want to leave. It is the intersection of fresh citrus that blends in with the darkness of the forest and wet mosses, the interplay of delicate petals and heavily breathing skin.
The fruity notes of lemons and oranges give in to the alluring earthy patchouli. A sweet cedar with honey amber leaves winding from a distance, allowing its majestic rose into its preserve.
The woods take over the freshness of the delicious fruit and trigger the chords of mystic interwoven oud oil. Her bang is moderated by the musk cold, and the gourmet bitter grapefruit and orange bark.

Customer Reviews (1)
KHADLAJ HADI - a beautiful perfume full of oranges, lemons, which is transformed into a gentle oriental fragrance with honey and ambrou.

Have you tried one of our perfumes?
Let us know
how you like it!
You might also like