Khadlaj Al Riyan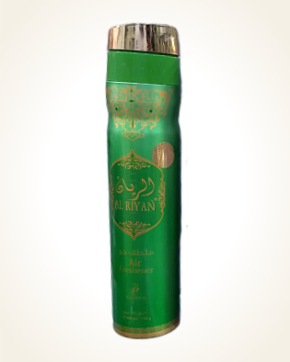 Khadlaj Al Riyan
Air Freshener 300 ml
Out Of Stock
Description
The passionately irrepressible Oriental line plays its concert in the tones of forest fruit with the dominant, sensuously sweet strawberries incorporated into the fragrant grandeur of ambergris.
The emergence of oud oil is smoothly tame, oud turns its power into woody softness even with the help of honeycombs and gourmet dates.
The floral seductiveness shows beautifully laid roses that match the oud and amber in a charming composition.
Oriental fragrances for your apartments, cars, offices - wherever you want to smell the space you are in - that's Freshener Al Riyan. If you spray the air freshener in the room where you have a carpet or sofa - the scent will stick to them and for a very long time pleasantly scent the whole space. Shake spray well before application.

You might also like