Afnan Highness His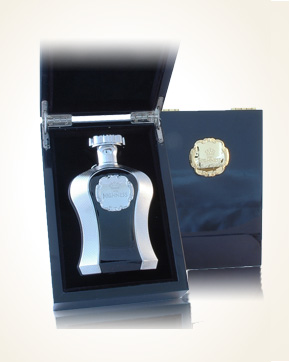 Afnan Highness His
Eau de Parfum 120 ml
Out Of Stock
Eau de Parfum Sample 1 ml
Out Of Stock
Description
The most luxurious, niche line of Afnan is called Highness - the gold crown belongs to women, silver to men.
Oriental woody fragrance is full of charming and seductive keys, is full of elegance, while at the same time intense and irritatingly attractive.
The lure starts with oriental spices - with freshly served pink pepper, which is complemented by cardamom, rare saffron and spicy nutmeg.
Gently after the citrus, the geranium echoes, adding a balsamically sweet myrrh, which opens the space for the rare tree species dominated by the mystical oud oil of the highest quality. An earthy footprint with a woody patchouli spread out into animal skin and the soft, seductive keys of the mysterious incense.

Customer Reviews (2)
Hello, so ... well ... um ... boxes for the royal court and flacon jakbysmet .. :-) I got the smell from my son, who has been your client for several years .. :-) and is therefore beautiful . So far I had a not very accurate idea of how to smell the Arabian smell, now I have a little more. It is unusual and very interesting. Thank you for the extraordinary approach (welcome letter) and lots of gifts. Yours faithfully (14.3.2016 - Břetislav F.)

Good evening, oh that is beauty and splendor ... I bought it for my husband, but like other people (:-)) I will secretly go to this one. Flacon from the world of the greatest luxury and the box ... I can not only sniff, but not to sneak :-) I feel the spice that tickles and "irritates" a little lemons, then some wood, is smooth and is .... nor I don't know how to write it right, what I feel ... My husband is excited, and so am I. Thank you (26.2.2016 - Jana V.)

Have you tried one of our perfumes?
Let us know
how you like it!
You might also like