Nabeel Heritage Man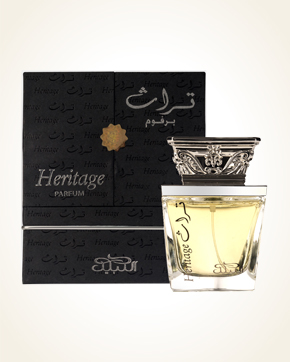 Nabeel Heritage Man
Eau de Parfum 80 ml
Out Of Stock
Eau de Parfum Sample 1 ml
Out Of Stock
Description
In Heritage Man perfume, we start with scented tones - lemon, orange, raspberry, pineapple and bergamot lime, which are combined with spicy black pepper and nutmeg. We continue to oriental spice, dominated by saffron, adding cinnamon with coriander, to which enters the floral lure.
Let yourself be caressed by jasmine with cool lavender, a rare orchid with a delicate lily of the valley and its highness - roses.
The warm wave of woody cedar and sandalwood tones blend in unique echoes with earthy patchouli, a soft amber and a sweet-toned ton.
The gourmet vanilla will warm the heat along with the temple-sounding incense, an orientally sweet scent with spicy nagarmotha essential oil, and animal skin, and this hot wave mingles with a fresh whiff of purely musky musk.

You might also like