Naseem Dahan Al Oud Daaem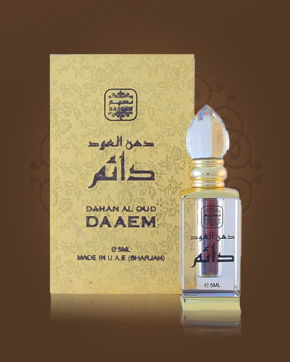 Naseem Dahan Al Oud Daaem
Concentrated Perfume Oil 5 ml
Out Of Stock
Concentrated Perfume Oil Sample 0.5 ml
Out Of Stock
Description
Mystically sounding, mysteriously seductive, sharply contrasting - oud oil from India of the highest quality, this time combined with dark chocolate and leather.
In this crystal flacon you will not find any fruity or floral tones, they are only the best quality agar wood from India. You may feel that you feel over-dried grasses in a special composition with very dark chocolate and animal-like skininess.
Oud perfume is designed for lovers of this strange scarce rare scent.

You might also like