Syed Junaid Alam Banafsaj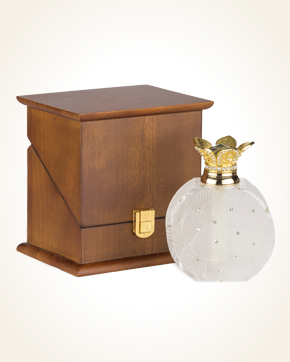 Syed Junaid Alam Banafsaj
Concentrated Perfume Oil 12 ml
Out Of Stock
Concentrated Perfume Oil Sample 0.5 ml
Out Of Stock
Description
The wooden cabinet hides a crystal flacon with glittering Swarovski stones, and a dreamy fragrance awaits your discovery, full of harmoniously composed flowers and several tones of fruit.
The intoxicating gentleness will accompany you throughout this exclusive fragrance. Touches of white rose flowers with their crisp, fragrant fragrance, with jasmine chords, begin their journey of silky sensuality.
The gentle nuances of the juicy apple mingle with the tones of the musky roundness of the musk to warm up in the barely apparent honey-like velvet amber bed with warm wood accents.
The scent is smooth to powdery and carries a fluffy grandeur that gives you a sense of elegant charm.