Anabis Baldo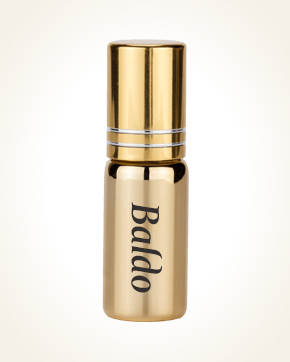 Anabis Baldo
Concentrated Perfume Oil 5 ml
In Stock
Concentrated Perfume Oil Sample 0.5 ml
In Stock
Description
Elegantly floral, gourmet fruity, sensually smooth - that's Baldo perfume.
Gourmet winding of peach tones with juicy pineapple permits even a few citrus echoes into the delicious line, from which a sweet mandarin with bergamot breathes on us.
The gentle onset of floral embraces huddles in the arms of a slightly fruity, Bulgarian rose with the delicate beauty of lilies of the valley and a sweetish iris. Jasmine blossom extends into wood cedar with a fluffy powder, which is supplied by musk.
We deepen our notes with an earthy patchouli patchouli, hiding behind a gourmet sweet vanilla, the softness of which is highlighted by the flickering bitter labdanum.

Customer Reviews (1)
Good evening, Mrs. Lenko, Thank you very much for everything, for your willingness and added formulas. I must say that your fragrances are beautiful. From the formula is enough a small droplet and the oil is so dense that he stood on me to smell the whole night and night, despite several washing hands - specifically Baldo charmed me the most. He is incredibly stratified and has not developed much for me. He kept the same line, but as if the components were radiating concurrently and with the same intensity, blending gently with each other, yet clearly recognizable. Like chords consisting of individual tones and giving off a lovely melody. In Bald I was most impressed by the clear trace of skin, which is very animal here, and for me the perfume is absolutely incredibly sexy. It may not feel the same everybody, it sounds different on every skin, but the balanced wave of warm and cool tones and distinctive animality, that's something !!! That's what I started ... :-) Only now I read the composition and description of Bald and leather anywhere. I can clearly smell it in the perfume, as if you unpacked a leather clutch or a pair of mittens from a gift box for Christmas ... that a labdanum with its sweet-bitter scent? I'm not a perfume expert, but I've spent a lot of time on your perfumes since I found you, and I just love to explore individual fragrances and look for specific ingredients. It is a wonderful form of relaxation! (04/12/2017 - Lenka S.)

Have you tried one of our perfumes?
Let us know
how you like it!
You might also like