Surrati Attar Silver Mountain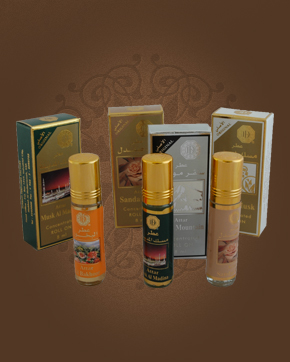 Surrati Attar Silver Mountain
Concentrated Perfume Oil 8 ml
Out Of Stock
Description
Oriental perfume bag. Its advantage is its small size (8 ml of perfume oil) - so it fits in a small handbag. In addition, perfume is very easy to apply using a ball in the bottle cap. So you can always have your favorite fragrance with you.
The perfume is closed with a plug, a box is included in the box, a roll-on, which you put on yourself before the first use of perfume.
Very delicate, floral aroma with fresh juice of green apples. As the smell develops comes lily of the valley with a touch of sandalwood and musk.