Asgharali Samia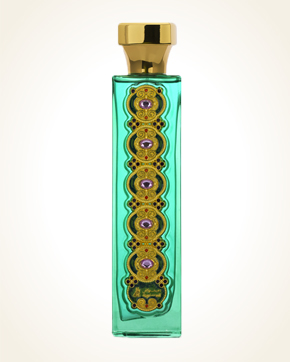 Asgharali Samia
Eau de Parfum 100 ml
Out Of Stock
Eau de Parfum Sample 1 ml
In Stock
Description
Samia is a charming fragrance that combines temptation and a sensual play of femininity into one irrepressible alluring, fragrant concert.
Let yourself be seduced by the lure of oriental spices, dominated by a rare, bittersweet saffron with notes concealing hints of skin, resinous aromatic, sweetly bearing cardamom and spicy notes of pepper.
Flower puffs embrace the spice fully and let the gentle play of royal roses play, which is perfectly matched by the fragility of tiny violets.
Labdanum brings further touches of the skin with its bitter aroma, attracting together the honey sweetness of the velvety ambergris and the balsamic resin olibanum.
The fragrance grows even deeper thanks to the mysterious echoes of spicy incense and the smoke of burning rare woods that end the scented score.

Customer Reviews (1)
The impressive bottle contains a refined, refined balsamic-woody-floral scent. With balms, resins and spices, Samia's makers had a light hand, and that's good. They added just enough to give depth to the flowers present, but they did not suffocate them. All the while Samia smells, I feel like I'm in a blooming garden after the rain; in the garden, where roses, tulips, hyacinths, daffodils and violets bloom. And the delicate scent of wood penetrates from the nearby forest. Samia is noble and at the same time suitable for everyday life. (05/18/2020 - Petra P.)

Have you tried one of our perfumes?
Let us know
how you like it!
You might also like