Ard Al Zaafaran Sultan Al Quloob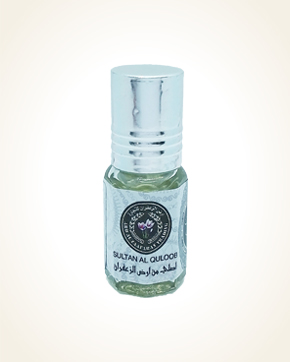 Ard Al Zaafaran Sultan Al Quloob
Concentrated Perfume Oil 3 ml
Out Of Stock
Concentrated Perfume Oil Sample 0.5 ml
Out Of Stock
Description
Spicy fruit caress begins with sweet citrus in conjunction with spicy nutmeg, fresh pepper and warm-sounding cloves.
The aroma of white-blooming jasmine, honey-sweet honeysuckle, soft fragrance of linden blossom and creamy ylang-ylang slowly dissolve into the spice.
At the end there is a hint of woody plants with touches of majestic ambergris.
A pocket pack of oriental perfume, the big advantage of which is the small size (3 ml of perfume) so that it fits even the smallest handbag or pocket. In addition, perfume is very easy to apply using a ball in the bottle cap. So you can always have your favorite fragrance with you.

You might also like