Ard Al Zaafaran Shams Al Emarat Khususi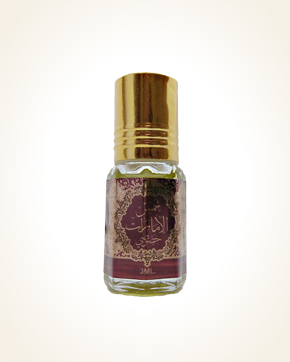 Ard Al Zaafaran Shams Al Emarat Khususi
Concentrated Perfume Oil 3 ml
In Stock
Concentrated Perfume Oil Sample 0.5 ml
In Stock
Description
Shams Al Emarat Khususi is woody, floral-elegant and fruity.
The introduction is a sweet tangerine with a large dose of juicy apples, to which tenderly flows a wave of delicious vanilla foam with a touch of oriental spices and velvety soft aroma of majestic roses.
Woody soft chords include creamy sandalwood and herbal green patchouli, in a pleasantly carried connection with the tame given by oud oil, whose sharpness is smoothed by the touches of honey-warm ambergris and musky fluff.
A pocket pack of oriental perfume, the big advantage of which is the small size (3 ml of perfume) so that it fits even the smallest handbag or pocket. In addition, perfume is very easy to apply using a ball in the bottle cap. So you can always have your favorite fragrance with you.

You might also like