Ard Al Zaafaran Oud Orchid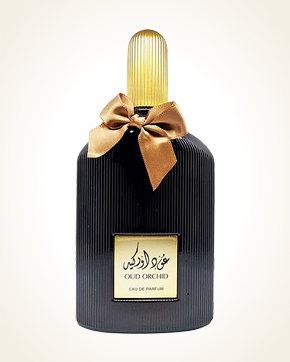 Ard Al Zaafaran Oud Orchid
Eau de Parfum 100 ml
Out Of Stock
Eau de Parfum Sample 1 ml
In Stock
Description
Suroori, part of the Ard Al Zaafaran perfume house, is a mysteriously seductive Oud Orchid perfume.
Oud in the title suggests that the fragrance will be carried on the waves of this mystic-encapsulated essential oil, which shows its mesmerizing nooks full of secrets. So give it the time to wake up to the warmth of your skin, to harmonize and evolve to its full beauty, to give you a sense of uniqueness.
Gourmet bitter chocolate truffle with whipped vanilla cream inside, which is gently decorated with a gourmet slice of candied citrus peel, takes us to the depths of sinfulness.
The flood of flowers presents chords of intoxicating tuberosis, exotic orchids, jasmine, and ylang - ylang, which sounds the incoming earthy patchouli with soft sandalwood.
The conclusion is a glimpse of the lightness of musk tones prosecuted by another, mysterious essential oil, in the form of a majestic incense.

You might also like