Arabisk Oud Oud Kalakas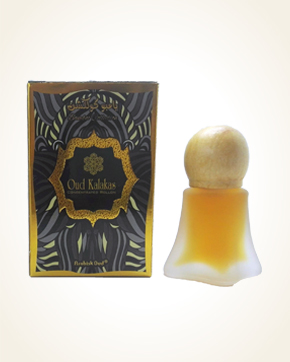 Arabisk Oud Oud Kalakas
Concentrated Perfume Oil 20 ml
Out Of Stock
Concentrated Perfume Oil Sample 0.5 ml
Out Of Stock
Description
Orientally warm caress full of vanilla seduction, this is the perfume Oud Kalakas.
Delicate, sensually delicious vanilla triggers its serenade with the help of a soft creamy sandalwood, to which is added oud oil. Oud is smoothly warm when combined with spices.
Spices mingle their keys between sweet chords of cloves and cinnamon, spicy cardamom and sweetly wind anise.
The mysterious aromatic incense combines its depth with honeycombs, into which the gourmet line of deliciously rich caramel melts.
The perfume is closed with a plug, inside the box is a roll-on, which you put on the bottle for the first time.