Arabisk Oud Arabian Oud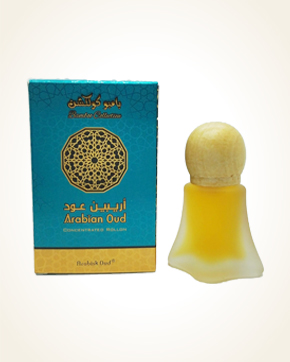 Arabisk Oud Arabian Oud
Concentrated Perfume Oil 20 ml
Out Of Stock
Concentrated Perfume Oil Sample 0.5 ml
Out Of Stock
Description
The sensual warmth of animal skin with delicious tones of oriental spice, headed by sweetly spicy cardamom and gourmet vanilla, opens up a smooth embrace of perfume.
Other gourmet chords resound with the clove sinking its richly aromatic scent in lazily drawn honey, whose aroma is further accentuated by the arias of silk ambergris and mysterious incense.
Through the velvet line we continue to the rare tree species dominated by oud oil, whose excessive power is bound by the tenderness of musk echoes.
The bottle is closed by a plug, inside the box is a roll-on, which you put on the bottle for the first time.

You might also like