Arabian Oud Silver Tartiel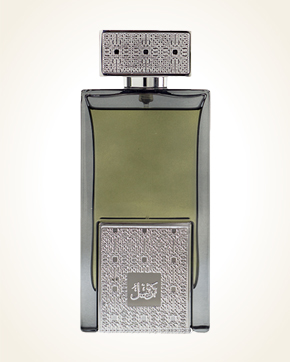 Arabian Oud Silver Tartiel
Eau de Parfum 75 ml
Out Of Stock
Eau de Parfum Sample 1 ml
In Stock
Description
Luxury Silver Tartiel perfume is in an exclusive, glass, silvery-decorated flacon, set in a representative silver shiny cassette that will amaze you with its leather and wood finish.
The refined aroma of woody plants attracts a soft sweetness and burns with the heat of seduction. Silver Tartiel perfume is designed primarily for men, but its irrepressible elegance binds many women.
The deliciously sounding concert begins with a delightfully creamy peach, whose gourmetly frothed foam resonates with some bitter tones of citrus bergamot. The spicy-resinous aroma of mature cedars begins to mingle with the fruit in a snap, the grandeur of which opens the captivating depths of perfume.
The gentle touches of the flowers show the ethereal light aroma of the lotus with the drops of morning cold dew adhering to the superbly folded pinkish flower. The echoes of the sparkling musk flood into the water tones, replacing the finely creeping arias of whitish, sweetly opulent jasmine with their greenish note leaves and earthy tinge of roots.
The passionate concept of gourmet vanilla dissolving its erotically charged charge in a honey-colored velvet amber bed embracing the orientally rich trail of milky woodal sandalwood completes this unique composition.

You might also like