Anabis Leyla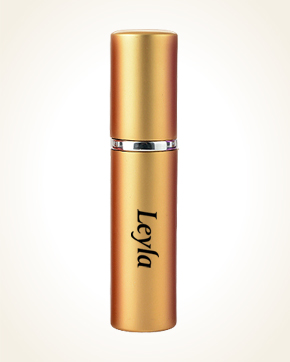 Anabis Leyla
Eau de Parfum 10 ml
In Stock
Eau de Parfum Sample 1 ml
In Stock
Description
Sweetly sensual, intoxicating - this is Leyla.
The charming vanilla lures to its gourmet embraces and opens the way for a cool-sounding iris that warms up with its velvety and seduction. Leyla is literally a vanilla concert.
There are chords of sensually winding fruit and a few lazy stretches of honey. Apricot-peach melange with drops of delicate honey, sinfully bound and its heat makes it apparent the irresistible tone of perfume, with elegantly gourmet vanilla.
Let them melt directly into the gorgeous gill of deep-sounding vanilla that both seduces and caresses at the same time.

You might also like