Hussain Anfar Perfumes Amina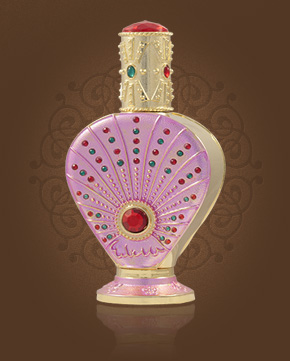 Hussain Anfar Perfumes Amina
Concentrated Perfume Oil 12 ml
Out Of Stock
Concentrated Perfume Oil Sample 0.5 ml
Out Of Stock
Description
Ripe, dark ruby cherries with juicy strawberries directly spread their arms with a large dose of vanilla and silky musk to smell a pleasant, fruity summer smell. The floral representation here has a unique iris with its sweetly woody aroma and fruity undertones.
Let yourself be enchanted by the beautiful perfume, at the end of which the fruity and floral tones spiral into the next wave of warm sweet, brought by tonka.

Customer Reviews (1)
Amina is a playful aroma of fruity creamy character with almost gourmet end, evoking the mood of summer sweet lounging on the beach. And who is the agent? The first thing that comes to mind is coconut, which is not in the composition, but it is probably the magic of perfume masters with individual ingredients. So I take it at the mercy and in the form of half of coconut with a slight remnant of flesh forms a bowl, which is completely filled, glisten with sour cherries on top, under them yet shyly succulent juicy strawberries. The strings of red fruit, together with the gentle musk, weave a smooth shawl to fetch an extraordinary creamy iris and enjoy the velvety soft touch of fragrance with a delicate harmony. But that doesn't stop there. Throughout the perfume is gradually intensifying and at the same time they start to speak more and more about strawberries. With the vast support of vanilla, they intertwine and enter the sweet famously irresistible finale. Yummy, the final dot as it belongs. Amina is a positive, gentle scent that lets you dream with your eyes open. She needs to give her time to show off her captivating beauty. For this we are rewarded with all-day stamina. (03/01/2014 - Andrea Ž.)

Have you tried one of our perfumes?
Let us know
how you like it!