Al Rehab Sultan Al Oud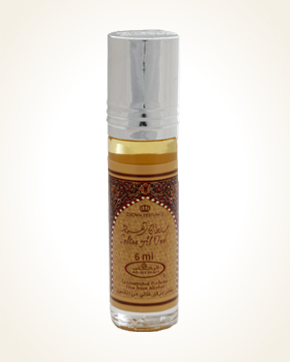 Al Rehab Sultan Al Oud
Concentrated Perfume Oil 6 ml
Out Of Stock
Concentrated Perfume Oil Sample 0.5 ml
Out Of Stock
Description
The strong aroma in a small bottle shows the sweetness of oriental essential oils dominated by oud. Oud is warm and warm with vanilla that stays soft.
Spices in cardamom, clove and cinnamon tones are also used to warm the scent. In the end, the tender line turns to a wispy musk that envelops the white flowers with its fluffiness.
A pocket pack of oriental perfume, the big advantage of which is the small size (6 ml of perfume) so that it fits even the smallest handbag or pocket. In addition, perfume is very easy to apply using a ball in the bottle cap. So you can always have your favorite fragrance with you.

You might also like