Al Rehab Shaikhah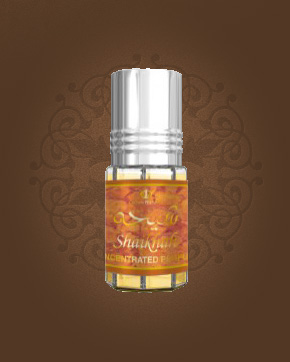 Al Rehab Shaikhah
Concentrated Perfume Oil 3 ml
Out Of Stock
Description
A pocket pack of oriental perfume, the big advantage of which is the small size (3 ml of perfume) so that it fits even the smallest handbag or pocket. In addition, perfume is very easy to apply using a ball in the bottle cap. So you can always have your favorite fragrance with you.
Distinctive oriental fragrance where oud oil directly dissolves in the honey heat of the velvety ambergris, so its power is smoothly smoothed. A beautifully fragrant rose combines with sandalwood and an irritating oriental spice. In the end, we will stroke the vanilla with the purity of musk and woody earth patchouli.

Customer Reviews (1)
Shaikhah - the first fragrance to the bottle - hospital and sea salt. I say to myself - well, we'll give her time to show up. Later you can smell honey and beeswax. But only gently - nothing sweet. After a while I can feel the vanilla and roses only faintly. And of course the orient - a spice that I can't identify. The aroma is pleasant, rather sweet, with a slight hint of acid - so it's not just sweet and quite unusual. Orient won't deny. Simply Sheik. Such a lightweight and cheaper version of Kashkha. (8/18/2014 - Jiřina K.)

Have you tried one of our perfumes?
Let us know
how you like it!
You might also like