Al Nuaim Mushk Rose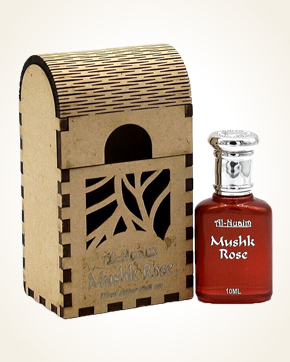 Al Nuaim Mushk Rose
Concentrated Perfume Oil 10 ml
Out Of Stock
Concentrated Perfume Oil Sample 0.5 ml
In Stock
Description
A rose with pleasant chords of fruit, showing its tender beauty and tempting to stroll through the gardens that line the flower beds of buds and roses in full bloom.
The aroma is velvety soft thanks to the citrus, which exudes sweet orange and delicious tangerine. The fruit harmoniously coincides with the spray of water spray falling on the petals in a rainbow to keep it fresh.
The floral temptation also includes the sensuality of the musk, along with a few green tones of grass that will stir up a gust of hot air.

You might also like