Al Nuaim Brown Marriage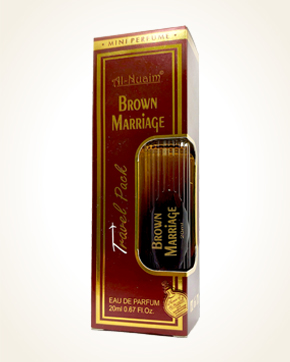 Al Nuaim Brown Marriage
Eau de Parfum 20 ml
Out Of Stock
Eau de Parfum Sample 1 ml
Out Of Stock
Description
The aromatic composition is opened by floral arias and spicy, lazy honey with crystals of sea salt, slowly melting into hot caramel chocolate, evoking sweet sinfulness.
Ripe, deep purple plum, supplemented with peach cream whipped with vanilla, turns its gourmet tones into the depths of the Orient, saturated with oud, velvet amber and red roses. Oud essential oil in her secret secrets the herbal earthy patchouli with the softness of sandalwood.
There is a heavily binding force of tuberosis, into which several nostalgia of charmed carnations with icy lilies of the valley and crisp orange flowers will sound. The conclusion is in tones of narcotically sounding sweet jasmine with several notes of shades of green.

You might also like