Al Haramain Omry Uno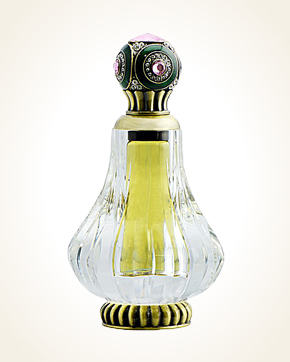 Al Haramain Omry Uno
Concentrated Perfume Oil 24 ml
Out Of Stock
Concentrated Perfume Oil Sample 0.5 ml
In Stock
Description
The first chords will sound a spicy nutmeg accompanied by juicy delicious tangerines and sparkling tones of white pepper.
In the oriental line we stay with the gourmet liquorice, which is transformed into softly warm, rare trees.
Herbal spice blend of nagarmotha and saffron with a special aroma of dry earthiness, but also concealed undertones of flowers, which gently envelop sandalwood and delightfully flowing, gourmet vanilla.
The depth of the perfume will add echoes of velvety softness of ambergris, in an irritating duo with the heat of animal skin with its playfully bitter key.
The charm of the sensual fragrance will envelop you in a luxurious embrace and pamper you with elegant nonchalance.

Customer Reviews (1)
Good evening Mrs. Lenko, what are you doing to me ?! The flasks are wonderful !!! I can't imagine being in your place ... one would really like everyone. Right now I'm crazy over the perfumes Aurum, Miss Arabian, 1001 Night, which I can't get out of my head and sending a sample of Omra Uno was shot by Amor's arrow! This is so impressive perfume !!! I will have to switch from quantity to quality, you spoiled me a lot :-D Mrs. Lenko, honestly, whatever you bring, we, your addicts, we will be grateful and completely bliss :-) :-D Have a nice time. Your Desperately Addicted (10.5.2018 - Lenka S.)

Have you tried one of our perfumes?
Let us know
how you like it!