Al Haramain Madinah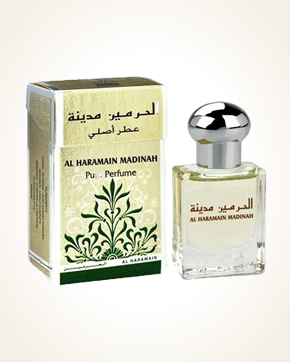 Al Haramain Madinah
Concentrated Perfume Oil 15 ml
In Stock
Concentrated Perfume Oil Sample 0.5 ml
In Stock
Description
The sweetish floral composition opens its tones in the main chords of geranium with roses, jasmine and orchid with pleasant reverberations in softly served woods dominated by cedar and sandalwood.
Slightly appears fruit, with a pleasant trace of juicy citrus sprinkled with spicy clove and saffron. The delicious combination of tender musk with orange and bergamot is enriched with honey velvety ambergris.
Pocket package of oriental perfume (15 ml CPO) in a bottle with a ball for easy application.

You might also like