Al Haramain Fawah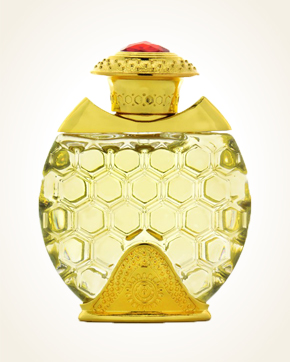 Al Haramain Fawah
Concentrated Perfume Oil 25 ml
In Stock
Concentrated Perfume Oil Sample 0.5 ml
In Stock
Description
For lovers of sweet gourmet fragrances, there is Fawah in a beautiful bottle.
The fruit lure begins with ripe raspberries intertwined in strawberries and completed with creamy smooth peaches.
Flower tones lightly enter the fruit concert, reflecting the tiny jasmine flowers and velvet caressing roses.
The buoyant aria of the cold iris is warmed by vanilla and coconut shavings, which in the final parade will welcome the tenderness, softness and elegance of a musky musk.

Customer Reviews (2)
Fawah is sweet, fresh, fruity, pizza ... beautiful perfume! When I first read the composition, where the first place coconut, so I said-it ne.Pak ordered my husband formula, so I reluctantly smelled and did not understand ... There is no coconut, probably is well hidden in all fruit :-) And I have another beautiful perfume for the collection! (4/11/2019 - Zaneta B.)

Al Haramain Fawah - well that's something too ... a musky musky fresh bomb ... (12/02/2019 - Romana V.)

Have you tried one of our perfumes?
Let us know
how you like it!
You might also like