Al Haramain 212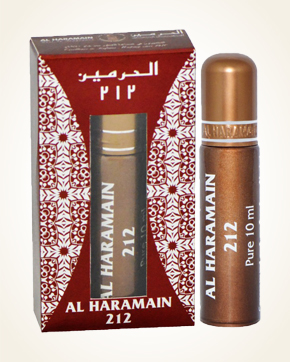 Al Haramain 212
Concentrated Perfume Oil 10 ml
Out Of Stock
Description
Fruity citrus lure with cool lavender, fresh cucumber and sour rhubarb, is complemented by a herbal trace of sage.
Wooden hugs lure you to a sandalwood cedar sandalwood to which the sweet ambergris gently enters to admit the floral touches of orange blossoms, jasmine and opulent gardenia, which gently peeks.
The aeration of the men's fragrance is thanks to the shattering waves of sea water with the tenderness of musk, whose cold is warmed by tonka.
A pocket pack of oriental perfume, the big advantage of which is the small size (10 ml of perfume) so that it fits even in the smallest purse or pocket. In addition, perfume is very easy to apply using a ball in the bottle cap. So you can always have your favorite fragrance with you.