Ajmal Senora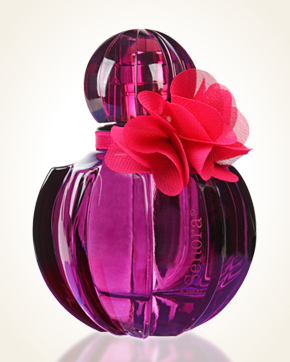 Ajmal Senora
Eau de Parfum 75 ml
Out Of Stock
Eau de Parfum Sample 1 ml
In Stock
Description
The interconnection of the queen of flowers, the spicy fresh pepper and the labdana, suggests the irritating seductiveness of the perfume. The deeply mysterious scent of Labdan's bitter notes highlights the grandeur of the roses, which combine its richness with the delicate beauty of orange blossoms.
The flashing herbal foliage of violet leaves lets the light soapy tone of the earthy patchouli come in.
The smoothness of the warm, spilling vanilla and cocoa undertones of styrax allows a musky cloud of musk to enter the powder echoes. In the end there are honey tones of velvety ambergris that harmonize the whole composition.

Customer Reviews (2)
Ajmal Senora - the first spray from a vial is an explosion of all the mentioned components. Fireworks of variety and irritating satiety, which could perhaps discourage someone. After a while, a red rose shrouded in the tenderness of musk takes over the main role and the delicate line of animal skin gives it sensuality. When the perfume stabilizes, I can clearly smell the chocolate and candied orange in the embrace of vanilla and honey Amber. The scent changes from an exciting dragon to a gourmet with a spicy charge and eventually it turns into a seductive powder beauty that will keep me company, especially in colder weather. I'm glad I ordered it after a long hesitation. (06/08/2020 - Lenka S.)

I know a lot of Ajmal fragrances, they are very durable and always go in my taste. Senora did not have the opportunity to feel, so I ordered her in the dark and I do not regret it. It's a beautiful, seductive scent with a claw for a mature younger or older woman, definitely for an evening out or for the winter. (27.1.2019 - Marta, Poland)

Have you tried one of our perfumes?
Let us know
how you like it!
You might also like