Ajmal 1001 Nights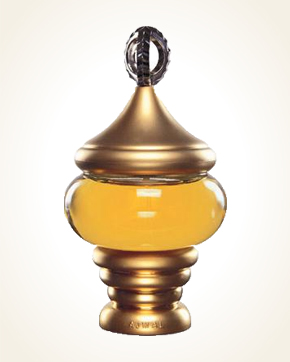 Ajmal 1001 Nights
Concentrated Perfume Oil 30 ml
Out Of Stock
Concentrated Perfume Oil Sample 0.5 ml
In Stock
Description
1001 stories, 1001 secrets, 1001 oriental charms, all found in the scent of 1001 Nights.
The sensual blending of rare oud essential oils with exotic fruits shows the direction of this uniquely folded, bewitching scent.
Aromatic and sweetly bearing oriental spice, headed by cardamom, liquorice and saffron, combines its unmistakable aroma with herbal-spiced patchouli and the softness of honey ambergris.
The magnificent smoky aroma of distant smoldering trees permits the queen of the gardens - a rose with her grandeur - into its recesses. The oily perfume 1001 Nights is for gourmets and seekers of special scents. This treasure is designed for both women and men.
Mystic fragrance blends with tenderness and passion, it is a great heat and gentleness - it is a fragrance for 1001 nights and days.

Customer Reviews (1)
1001 Nights - mysterious places, deep eyes of dark eyes, chills from the unknown, touches of passion ... It is deep, hot, almost scorching. It will take you to fabulous places, agitate your feelings, make you experience the unknown ... For me, it is a more luxurious version of Sharina and Shamikh, even though it lacks their sweetness. Great smell, irritating and stroking at the same time, with incredible durability. Now in the spring and summer I probably would not kidnap her, she is definitely a shame to work, but if she does not sell out, she will certainly be added to my collection !!! (01/05/2018 - Lenka S.)

Have you tried one of our perfumes?
Let us know
how you like it!
You might also like