Afnan Supreme Musk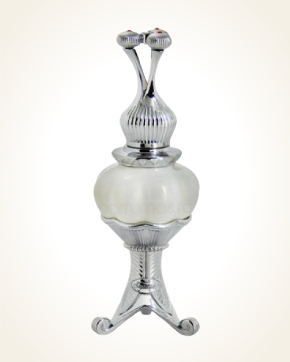 Afnan Supreme Musk
Concentrated Perfume Oil 20 ml
Out Of Stock
Concentrated Perfume Oil Sample 0.5 ml
In Stock
Description
The supreme Musk from Bait Al Bakhoor, part of the Afnan perfume house, accompanies the entire composition with a cuddly musk.
The fluffy musk clouds of freshness admit several tones of juicy citrus to its score, which are slightly covered by the round softness of the woods, headed by soft sandalwood.
The floral aria will resound with the velvet-embroidered queen of flowers - sovereign roses whose beauty blends with a sweetish trace of white and yellow flowers. The tiny sweet sugar mimosa perfectly matches the chords of jasmine sambac supplemented with creamy ylang - ylang.
In the end, the musk serenade will once again resonate with its veil of powder and cuddle.

Customer Reviews (1)
Have a nice day in Anabis, thank you for the new treasures that you bring for us, I am now cooked with you :-) there are so many novelties that really please my nose that I do not know what I would like sooner. TOP is probably Afnan Supreme Musk - this is how I imagine she smells fairy, in light white dress dancing in meadow :-) (26.02.2020 - Lenka G.)

Have you tried one of our perfumes?
Let us know
how you like it!
You might also like