Afnan Supreme Amber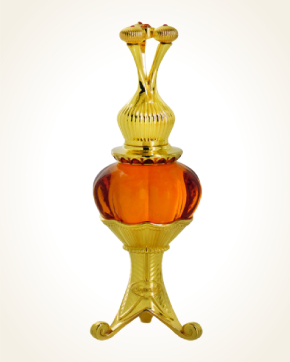 Afnan Supreme Amber
Concentrated Perfume Oil 20 ml
In Stock
Concentrated Perfume Oil Sample 0.5 ml
In Stock
Description
The majestic ambergris embracing velvet-spun warmth, the softness of the depths, and the gentle oriental embraces open its Supreme Amber perfume by Bait Al Bakhoor, belonging to the Afnan perfume house.
The sweet echoes of ambergris are accompanied by sweetness-filled dates with blackcurrants, which are in a fragrant harmony with oriental spices, caressing their spicyly warm key.
Spices slowly dissolve into flower nooks, dominated by roses supported by bewitching oud oil. Her darkness is bound by the queen of flowers, the oud is smoothly soft, power and heat are only lightly presented, showing a pleasant mystery.

Customer Reviews (1)
Amber is not so much the essence as the tone, and perfumers' ideas about how the amber scent should smell vary widely. My expectation from a typical ambrosia is a warmer and heavier sweet scent with woods and spices. In Afnan, this amber was conceived mainly woody - in fact, I would rather call it Supreme Oud… spices, other woods and a dense, slightly caramel base are not missing, I also perceive some flowers, but oud simply predominates here. No need to fear him, he is as gentle as he can be. Supreme Amber is such a friendly piece for the timid, who are still just tapping the "Arabs" (13.10.2020 - Petra P.)

Have you tried one of our perfumes?
Let us know
how you like it!
You might also like