Afnan Ornament Pour Homme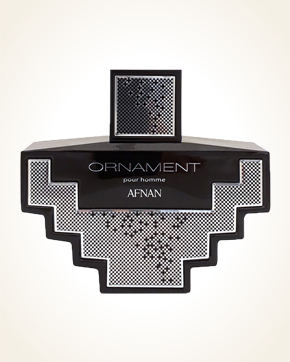 Afnan Ornament Pour Homme
Eau de Parfum 100 ml
In Stock
Eau de Parfum Sample 1 ml
In Stock
Description
The Duo Ornament attracts women into its fragrant gillnets in golden shades, and the silvery decoration of perfume bottles belongs to men.
The fragrant introduction is carried on an earthy wave of oak moss, cold lavender and crisp juicy green apple in lush nuances.
With a quick start, oriental spice, headed by clove, cardamom, will emerge, with its warm chords complemented by soft sandalwood and cedar wood. Fresh nutmeg with pepper and this deliciously spicy seduction culminates with rare saffron.
Deeper echoes give their earthly-borne patchouli tones in harmony with the honey amber, whose too strong embrace softens the fluffy musk with a slightly fading gust of roses brought by the geranium at the end.

You might also like