Afnan Oh Tiara Ruby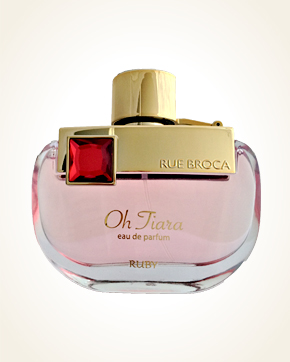 Afnan Oh Tiara Ruby
Eau de Parfum 100 ml
Out Of Stock
Eau de Parfum Sample 1 ml
Out Of Stock
Description
Rue Broca belonging to the Afnan perfume family delivers Oh Tiara fragrances, which are a seductive duo, when Ruby is to accompany you with a sparkling fresh day, and amethyst sail through night nights in sensually mysterious keys.
The light, fruity touches show the juiciness of citrus, especially sweet mandarins and oranges, to which is added a creamy apricot with peaches with a few sprigs of mint on crushed ice.
Flowers, headed by peony, iris and delicate fragrance of May rose, show another of the gentle chords with which the perfume lures you.
The puffy sensual musk combines with a sweet honeycomb, cedar, and just as if the echo of an earthy key of patchouli flickers.

You might also like