Afnan Kaan Ya Makaan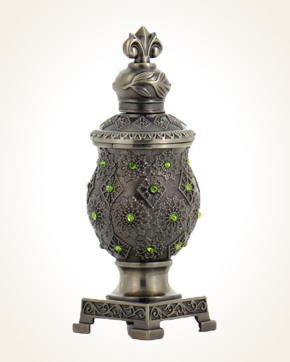 Afnan Kaan Ya Makaan
Concentrated Perfume Oil 15 ml
Out Of Stock
Concentrated Perfume Oil Sample 0.5 ml
In Stock
Description
Al Attaar, belonging to the Afnan perfume house, is a woody fragrance with undertones of flowers, hidden in a silvery flacon with green Swarovski crystals.
Smooth-sounding trees show in the foreground mysterious oud oil with soft accompaniment of cedar and sandalwood. The connection with Labdana opens a bitterly leather scent that turns into a mossy and honey-deep.
To the woody plants are added white flowers successfully seconding with a cool damp vetiver with notes of smoke hidden behind the curtain.
Reflections of tenderness try to show a delicate line of orange flowers, stretching into the embrace of a musky musk.

You might also like