Afnan Adwaa Al Sharq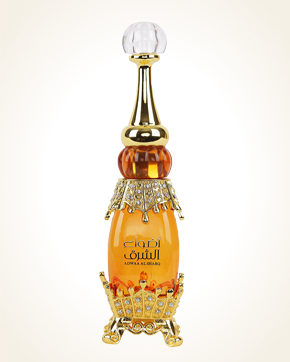 Afnan Adwaa Al Sharq
Concentrated Perfume Oil 25 ml
Out Of Stock
Concentrated Perfume Oil Sample 0.5 ml
In Stock
Description
Smoothly warming fragrance conceals its composition in a decorative orange-gold flacon, opening the floral touches of jasmine and creamy ylang - ylang. Red roses enter these pastel colors and leave no doubt about their grandeur.
Tones of flowers combine the tenderness of petals with exotic, saturated, sweetly misguided fruit, dominated by spicy lychees with pineapple, accompanied by whipped papaya.
The fruit blends in with honeycomb drowned in vanilla mousse, which delivers gourmet gourmet tones. Warm chords continue to embrace dry grasses, which envelop the velvety veil precious trees with honey-soft ambergris

Customer Reviews (1)
Hello, I already have a lot of fragrant gems from you, but the greatest love for me is AFNAN ADWAA AL SHARQ. He has everything he has. He is simply unique and divine! It is sweet, spicy and woody, exactly according to my ideas. Thank you for being, I will continue to order. Communication and delivery is always perfect. (10/16/2020 - Radana H.)

Have you tried one of our perfumes?
Let us know
how you like it!
You might also like