Musk Abiyad Combo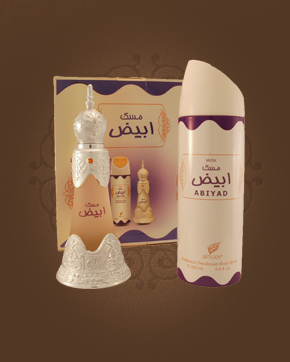 Notify me when available?
Description
Combo - a pleasant combination of Musk Abiyad EdP 50 ml and Deodorant 200 ml.
As the name suggests, it is a beautiful snow-white musk scent.
Musk shows us its beauty in softly fresh tones, complemented by rose chords that seem to cool the scent. Charming expansions with pleasantly laid tones of sandalwood and white oud oil, which elevates the whole composition into an incredibly beautiful and very long-lasting scent.
Musk Abiyad will tie you up and embrace the velvety sensual tenderness, which is pleasantly laid on men in the perfume water version.

Notify me when available?
You might also like