Arabisk Oud Bint Al Sahra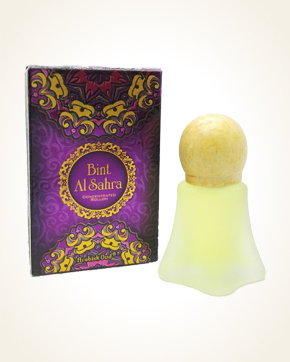 Arabisk Oud Bint Al Sahra
Concentrated Perfume Oil 20 ml
Out Of Stock
Concentrated Perfume Oil Sample 0.5 ml
In Stock
Description
Sweet, sun-kissed, honey-scented, colorful freesia flowers weave a web of floral intoxication in Bint Al Sahra. The velvet softness of roses, narcotic magnolia, white-blooming jasmine and the cool echo of lilies enter the warm tones of freesia.
Dazzling flowers are replaced by a powdery-smooth embrace of styrax, the softness of rare woods, and the tenderness of the wispy clouds of musk.
The bottle is closed by a plug, inside the box is a roll-on, which you put on the bottle for the first time.
In the oil version of Bint Al Sahra perfume is more intense aroma of roses and lilies, honey-sweet trace of freesias is a little late.

You might also like